Premiere of Duo for baritone saxophone and double bass, 7th April 2018.
Recent News:
Sunday 21st January 2018, 4pm, Duo for Violin and Viola was performed by Guanxi Masse (violin) and Nigel Keay (viola) in a programme for string trio at église Notre Dame des Pauvres, 27 boulevard Galliéni, 92130 Issy-les-Moulineaux. Works by Schubert (Trio D.581), Keay and Roussel (Trio op.58). Poster of concert PDF.
Sunday 10th December 2017, 5.00pm. Le Loup et l'Agneau for narrator and piano at Église Notre-Dame-d'Espérance de Paris, 47 Rue de la Roquette, 75011 Paris. Valérie Loriot (narrator) and Jennifer Lee (piano).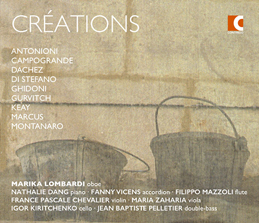 ---